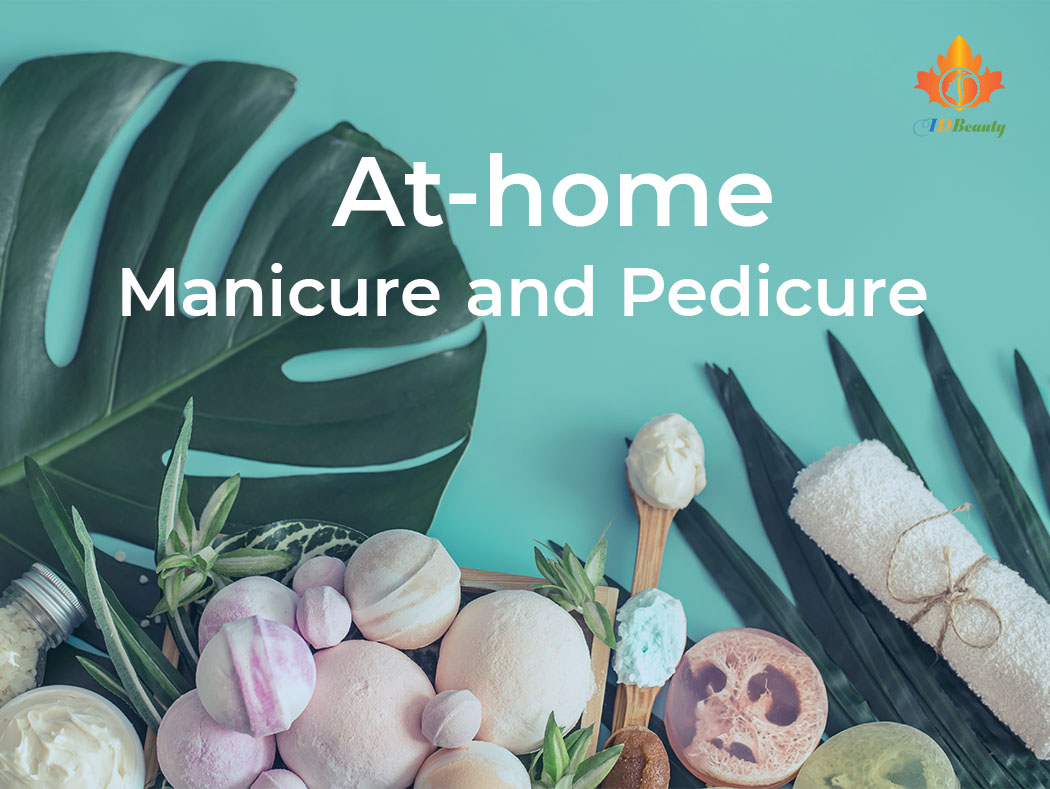 What Should You Do to Get Healthy Manicure and Pedicure at Home?
There are several reasons why we get manicures and pedicures. Two of the most popular motives for having one's nails done at a salon or spa are fashion and design. You can do this by either applying artificial nails or shaping and painting your own. Sometimes you need expert assistance to carry out an artistic notion or nail design idea the way you want.
For anything that needs treatment or repairing, from a cracked fingernail to a calloused area on your heel, we usually seek out expert manicures and pedicures. It is normal for people to require professional help with their skin, nails, or both.
You might be the kind of person who schedules a pedicure or manicure as a self-care or relaxing practice. Whatever the reason, investing in your own well-being by scheduling a manicure or pedicure session can be a terrific self-care practice. Manicures and pedicures can be fantastic methods to refresh, heal, and rejuvenate, whether the reason is mental or physical.
There is no doubt that the luxury of being lavished by a professional nail technician might be just what you need after a difficult week. However, you may manage on your own at home in the greatest ways, so you don't need a high-end spa experience to feel indulgent.
Regarding your everyday routine, there are numerous things to consider and reevaluate. Here are a few things to think about in order to keep your hands and feet healthy.
Cleanliness and hygiene
We frequently wash our hands and take showers. But how frequently do we meticulously clean beneath our nails? Do we have hand sanitizer on hand in case we have an unforeseen encounter with unclean objects or surfaces? Maintaining clean skin and nails can lessen bruising, prevent breaking, and even make you feel better overall.
Don't forget to drink enough water as well. It's not only good for your entire body but also for your skin and nails. You need to ensure the water is clean and filtered to remove harmful impurities.
Moisture regulation
Your skin's humidity might change depending on environmental and hereditary variables. Your hands and feet's dry, cracked skin can get infected and irritated, especially close to the cuticles. This is even worse by arid environments and severe weather.
Similar to how certain shoes, gloves, or pieces of work equipment can cause excessively damp conditions, this can affect the moisture balance in your hands and feet. Warm, humid weather can produce an ideal environment for bacteria to thrive and pimples or rashes to manifest. Therefore, striking a balance is the key.
Way of eating
Other nutrients you ingest have an impact on the balance and look of your body, just like water does. Numerous visible manifestations of your interior problems are possible. It is challenging to present yourself in the best light when your body is unbalanced on the inside. Your hands and feet are part of this, as are how they look and feel.
Strong nails and healthy skin depend on proper nutrition. Consider seeking professional guidance regarding dietary modifications or supplementation if you are having difficulties with a specific nail or skin problem. Never alter your diet significantly without first contacting a doctor. Any allergies or other conditions that may be impacted by these suggestions should also be taken into consideration.
Strengthen systemic oxygenation
A benefit of doing manicures and pedicures to your health when you do really take care of yourself (hereby are nails and skin) at home. An extra massage could effectively boost the flow of blood from your hands, and feet to even your whole body. Returning after a busy day, you may feel exhausted and depressed. At this time, a little massage on painful places such as hands and feet will help you relax.
You can perform a few basic massages at home or get the experts at salons or spas to receive advanced treatments to help you de-stress and reduce the pain in muscles and joints. Don't be afraid to seek help from professionals in salons and spas to get the best care for your health.
At this point, do you know why it is important to get manicure and pedicure regularly? You can maintain it as a daily routine and easily do it at home. Let's start today to see the differences.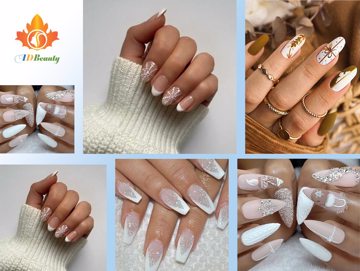 Looking for some ideas about nails to wear this Christmas? Check out our list of these gorgeous white Christmas nails now!