FEATURES
Professional social branding solutions to help you succeed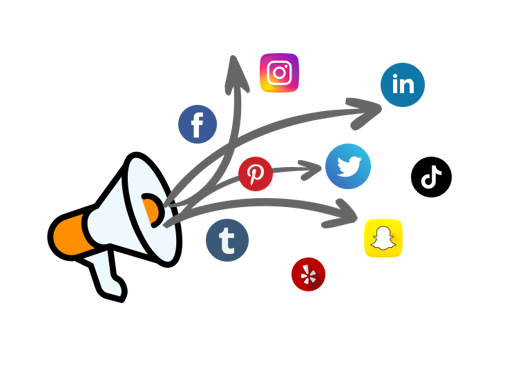 CREATE MULTI-CHANNEL FOR PROMOTION
Means of promoting products and brand images
Set up social media channels such as Facebook, Instagram, Yelp, Pinterest, Google Business, etc.
Support in content planning to attract more Customers.
Verify the relevant information about nails and spas.
BUILD AND SUPPORT FAN PAGE MANAGEMENT
Reach more Customers and increase interactions
Set up automatic answering messages system, online appointment bookings.
Verify salons and spas' phone numbers, addresses, and business hours.
Design, update images to attract Customers to visit pages.
Write introductions, build brand images.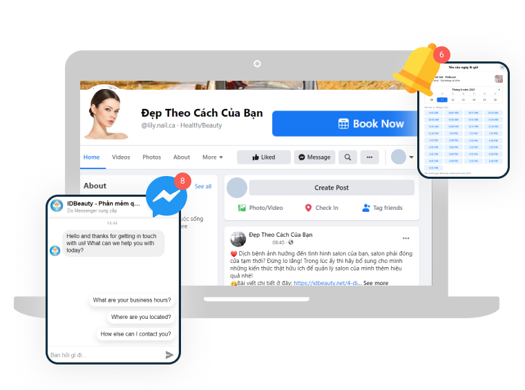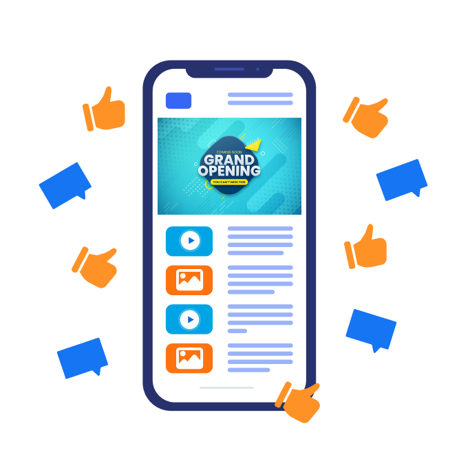 BUILD AND DEVELOP CONTENT
Increase online social interactions for nails and spas
Consult on building content for products and services on social media channels.
Post articles about the salons and spas, their products, and services.
Post photos, videos, promotional events of salons to increase customers' follows and interactions.
BUILD SOCIAL MEDIA AND WEBSITES CONNECTION
Increase the conversion rate of leads
Attach navigation links from social networking sites to websites so that customers can leave their information that increases page traffic.
Share good reviews from Facebook, Instagram, etc. to websites and vice versa.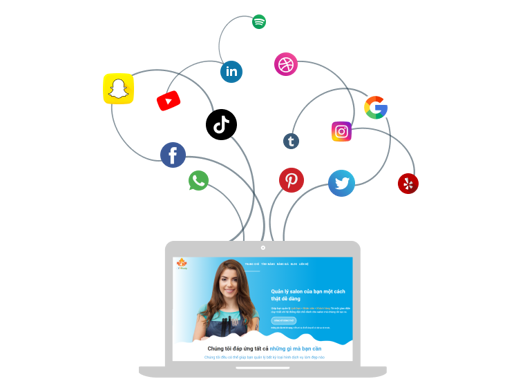 CUSTOMER EXPERIENCE
What people say to us
The website interface is friendly and easy to use. The design of the website is beautiful and eye-catching, my customers give a lot of compliments to the website, so I also feel very happy and satisfied. Thank IDTEK and your team very much!
Tracy (Mrs.)
Salon TRACY's Owner
I greatly appreciate the hard work and effort of IDTEK for our website. Your customer service and support along with the thorough spirit of the staff make me extremely satisfied. Thank you very much!
Hoàng (Mr.)
Sixth Sense Spa & Nail Lounge
With just a few simple steps, I can easily create an appointment, and not to worry about forgetting or losing my customer's appointment anymore. User-friendly interface and very simple to use! I can manage salon by a computer or smartphone now.
Nguyên (Mr.)
Owner of salon Nails For You Stouffville
I feel more secure when I receive a message to remind me about the manicure scheduled appointment, it feels so good to be cared for as I am a special one! Now I can take care of my family and home whilst unforgetting to take care of myself.
Debie (Ms.)
Customer of salon Nails For You Georgian Mall
Frequently Asked Questions
Don't hesitate to raise your questions. We are always ready to answer all of your questions!
What pricing will my nails & spa fit?
Depending on your needs and requirements, IDTEK Canada Corp will do consult and design based on your own specific ones. For more information and answered questions, please call: (+1) 647-948-8678 or leave your contact information in the form below.
Why do I have to link social networks with my website?
Connecting the website with social networks such as Facebook, Instagram, Pinterest, etc. helps your website get a better rate from the Google search engine. As many reputable social networking sites as your website is connected with, your website will rank higher and be in the top of Google's search.
The more customers know the more they can find your salons and spas, products, and services, which makes the conversion of loyal customers more effectively.
All salons and spas around me have Fan Pages, should I do one?
Yes. The information technology develops, more and more people use social networks as evaluation tools today, so creating a Fan Page for your salon is extremely necessary. The increasing level of competition in the beauty industry, pressures from competitors are also factors that make your consideration to have a Fan Page promote the brand images, products, and services to more customers.
If you are interested and want to be consulted and support in social media services, please leave your contact information in the form below. The counseling staff will contact you as soon as possible.
Contact Us
Please leave your contact information and we will get back to you as soon as possible.